Dayton Property Management
Owning and managing your own rental houses can be costly and difficult. You are likely to face a lot of challenges dealing with tenants, leaving you in utter stress. However, if you are a resident of the Dayton area, hiring the right property management company can take the hassle of managing rental properties from you. They will help protect your investment, improve its value, minimize costs, and maximize income earned from the property.
Wondering why opt for Property Management Dayton? Well, the merits of hiring the services of a professional property management company like Valley Realty and Management are numerous. They include;
Getting you Better Tenants– Professional property managers ensure that your rental property only houses thoroughly screened tenants. They run background checks on the tenants to ensure that they do not have any criminal histories. They also carry out credit checks, income and the rental history of a client to ascertain their credibility in rent payment.
High Tenant Retention– Any tenant loss means a drop in your rental income. With property management Dayton NV, good communication and timely help to clients creates satisfaction among the clients and hence vacation rates are low or nil.
Less Stress– With the services of a professional management company, you are able to concentrate your time on other things such as family and work, leaving you with less stress situations.
Why our clients trust us to manage their properties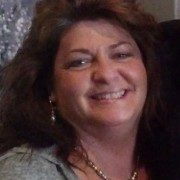 LaVerne Jory
You were able to secure me an excellent tenant. She pays right on time and even takes the time and money to do upgrades on the property. She loves the home and hopes to stay there a long time. I can call and go over to check things out whenever I want. We even fixed some broken pieces of wood on the back fence together. You have a list of vendors that are very reliable and able to do anything I have needed to be done. They call promptly and get the work done. It is a convenience when I am able to have them paid through you company's reimbursement plan. I have another rental property with a long time tenant. When it becomes vacant I will be calling you to be my Property Management Company. You have reached beyond my expectations. I have already recommended you to other people interested in a Property Management Company. Thanks again for all of your professional services,

Ryan Stiller
I chose Valley Realty and Management to manage the rental of my two bedroom property in Carson City because of all the positive reviews I had gotten from my friends in real estate business. The leasing and management teams were what I was looking for, thus didn't disappoint. They do an excellent job managing my house, finding the right tenant within a short duration and more importantly manages to address to all my needs as well as those of the tenant, which can be a daunting task. Rent is paid in a timely manner and maintenance issues are resolved quickly with very little work on my part (precisely why I was looking for a property management company). Professional, courteous and dependable are the words to describe this dynamic and proactive company. I highly recommend Valley Realty and Management for all your property management needs.

Bella Harlingtonn
Valley Realty and Management has been managing the property I rented in Carson City for the two years I have lived there. They are exceptionally easy to work with and very friendly. I especially like how responsive and attentive they are when it comes to addressing any issues I might have with my apartment. Valley Realty has consistently surprised me by going above and beyond what I would consider to be great service. I cannot forget to thank their wonderful maintenance team for their fast and reliable services when handling any repairs within my property. I continue to be impressed with their attentiveness to our specific needs, their detailed knowledge of our properties, their maintenance plans for each property etc. I couldn't be happier with their services, and as I am planning to move to a bigger place, I will definitely use these guys to find my new home.
Are you wondering what makes us unique?
Well, while there are many companies offering property management services in Dayton, none delivers like we do. Our unique services include;
Detailed Online Reporting
We offer an online property owner portal where you can access various details in relation to your property. This includes; tenant payment history, monthly statements, property history, and work order history among more. This way, you get to keep track of everything on your property at all times.
We conduct regular inspections on the property to ensure it is in proper condition at all times. Home inspections are done and damages documented through pictures.
This is an essential aspect of renting that we do not take lightly. We screen potential tenants for your property to ensure only those that are credible get accepted. This ensures low vacation rates on your property and hence high income all year through.
Advertising and Marketing
We advertise the property to potential tenants through flyers, rental signs and via our website.
We continually monitor the rental markets and evaluate your property yearly with appropriate rental increase suggestions.
We have in-house maintenance staff to ensure repairs are handled urgently. Our long-term relations with vendors also enable us to get fair deals on repair materials.
Get a free rental analysis:
Use the form below to:
Learn what your rental property is worth
Let us do all of the hard work for you
Get peace of mind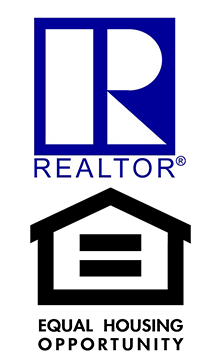 Our clients have trusted us for over 30 years.
The gang at Valley Management have exceeded my expectations in helping me with my rental property in Dayton. They provided me with helpful suggestions on what needed to be fixed at the house before getting my house ready to rent. They hooked me up with subcontractors to get the work done (at affordable prices I might add). They thoroughly screen their prospective tenants to make sure they will be a good fit. I really like that they take care of all of the maintenance issues for me so I don't have to. All-in-all, I couldn't be happier!
Larry Lapkin - Tahoe City, Ca